Project Nova from Heesen Yachts: a floating villa triumph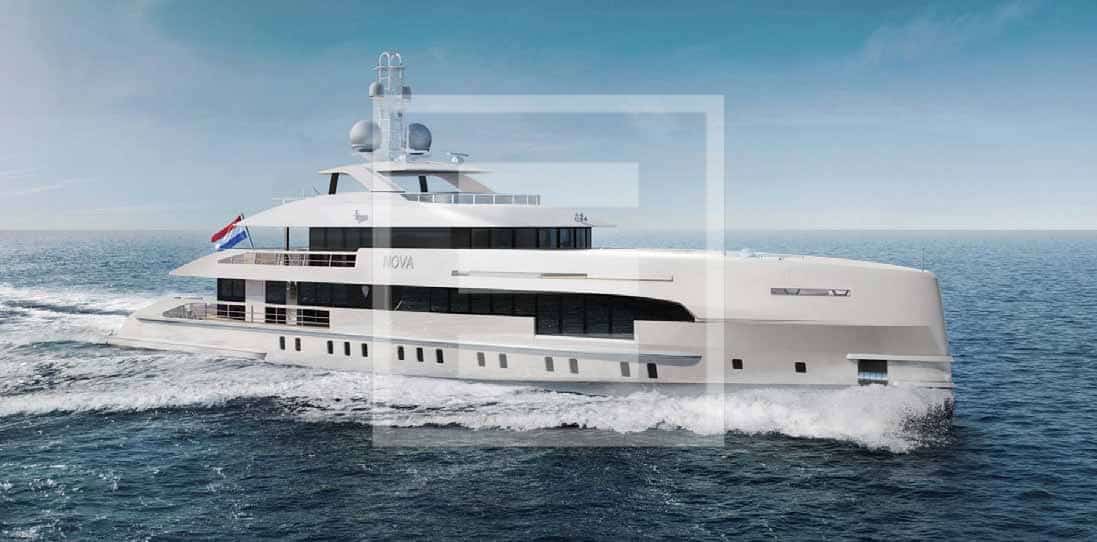 The new hybrid from Heesen Yachts, Project Nova, will deliver
incredibly low fuel consumption
thanks to its brilliantly efficient hull and power set-up. At 12 knots, for example, it will drink just 98 litres of fuel.
A traditionally-designed yacht of the same dimensions
(Project Nova comes in at 50 metres)
would put away 130 litres/hour, a good 30 more
. The naval design of the new Heesen Yachts project bears the stamp of Van Oossanen Naval Architects while Sander Sinot and his studio did the interiors and Frank Laupman of Omega Architects the exteriors.
It has a distinctive lateral layout with a plumb bow,
stepped aft decks and large swathes of glazing to deliver spectacular sea views.
www.heesenyachts.com
www.oossanen.nl
sinot.com
www.omega-architects.com