Looking better all the time: the third Southern Wind 94 is a custom beauty
by Emilio Martinelli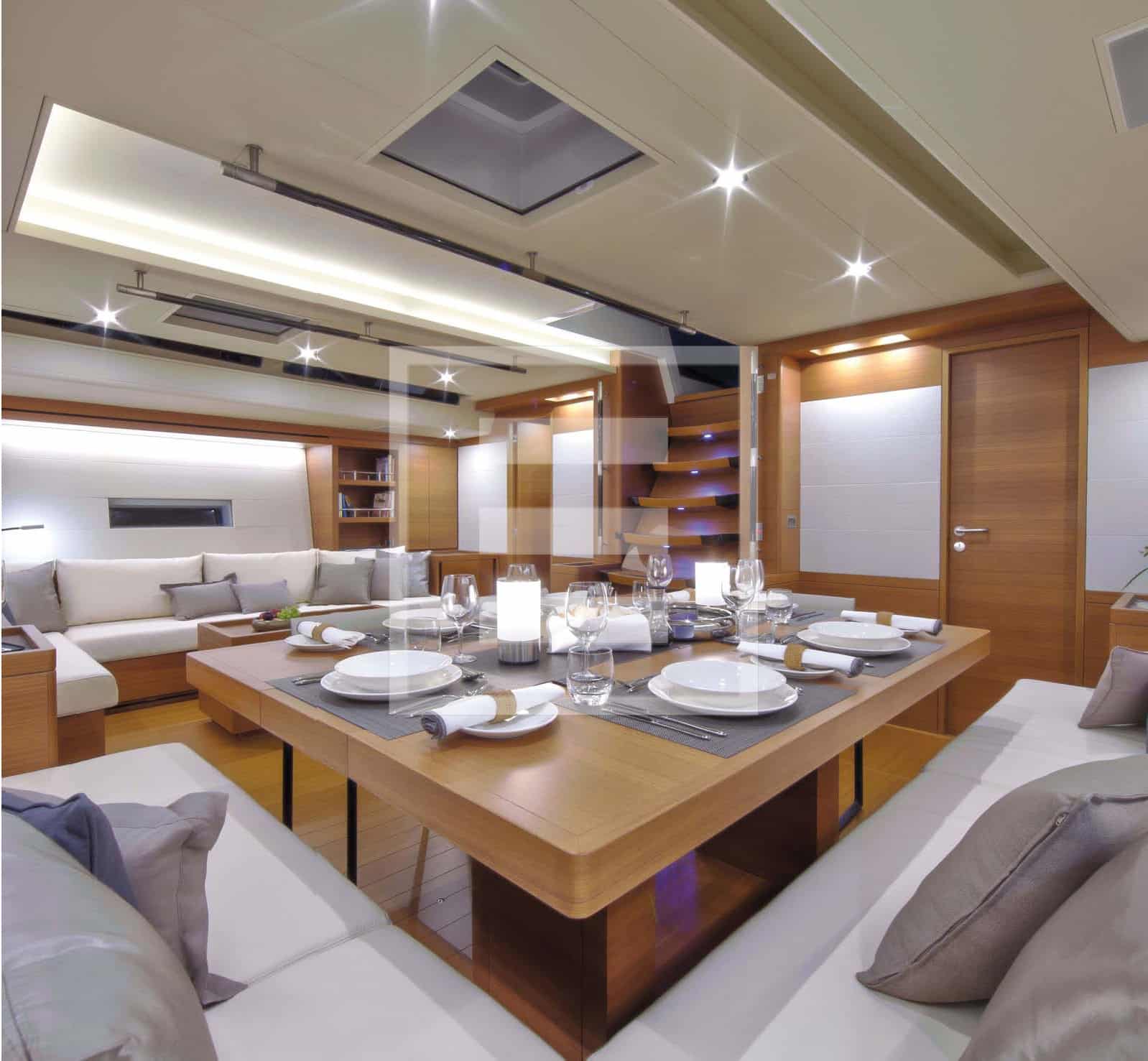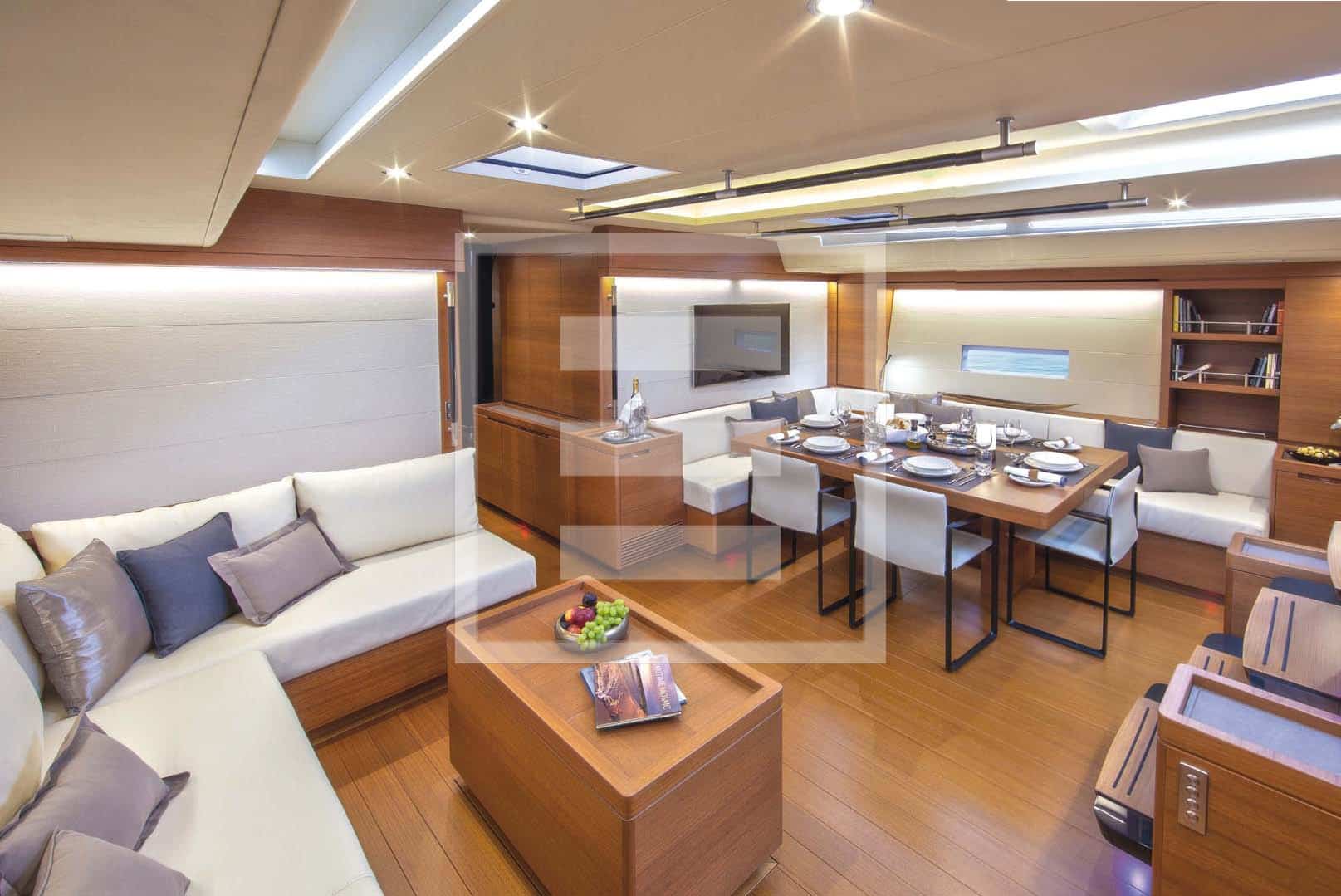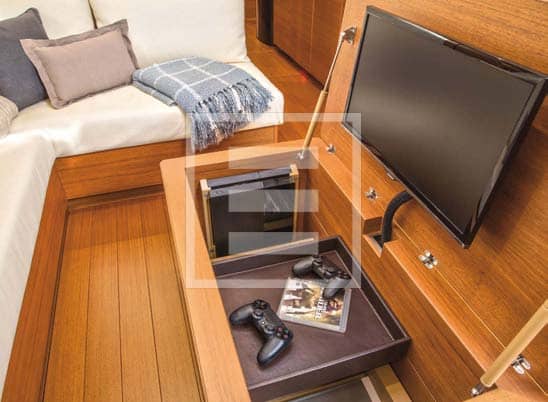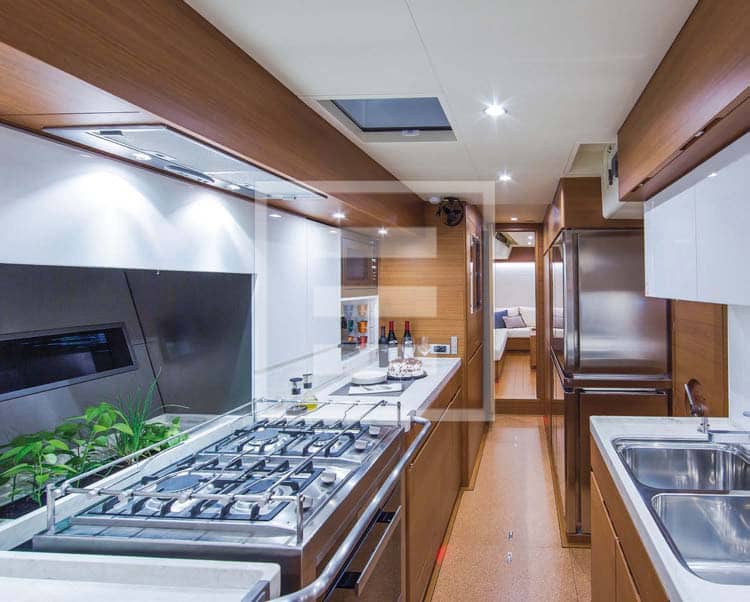 K
iboko, Windfall and now Lady G. Three's definitely the charm for the Southern Wind 94 series which debuted in 2010. Lady G. brings a few intriguing variations on the theme, however. Still featuring naval architecture by Reichel-Pugh and exterior and interior design by Nauta Design, the latest SW94 differs from her two siblings in both her hull and interiors.
"We did some work on the mould to sharpen the rake of the transom by two degrees,"
explains Willy Persico who founded the yard in 1991. "We also lowered the working cockpit a bit.
That has produced a softer line in the stern section and more rake." Otherwise Lady G. has the same main deck design and layout as the rest of the series with a large central guest cockpit and a generous area for sunning behind it. The working cockpit with its two wheels and foresail winches are now joined by a captive winch for the mainsheet too. "This," says Engineer Persico,
"is something we've used already before on the 102, though in this instance, the mainsheet goes to the captive winch in the lazarette."
As always, the hull is built from epoxy resininfused carbon fibre, Kevlar, glass and Corecell sandwich, while the deck is a carbon-fibre and Corecell sandwich. The bulkheads and interior furnishings have a honeycomb sandwich structure.
Lady G. spread a total of 463 square metres of sail and has EC6+ rigging with a Park Avenue boom and full-batten mainsail.
There's also a hydraulic jib-furler. Her interiors are a shining example of the possibilities offered by Southern Wind's semi-custom approach too. "The owner wanted a fourth guest cabin," explains Willy Persico, "and we gave him one by putting it in place of the TV lounge which in the other SW 94s is a portside extension of the living area. The sleeping quarters now lie forward of the saloon and comprise two twin cabins and the owner's."
This has not impinged on the sense of space one gets moving down from the guest cockpit into the bright saloon which has a dining area on its starboard side and sofas and occasional table to port. But that is not the only variation on the SW94 theme.
The owner's suite features one 140 x 190 cm double bed and one single rather than a large king size.
Aft of the living room we find the traditional twin cabin: "That brings us to 10 berths for the owner who has a large family," concludes Willy Persico. The owner's cabin is forward and the crew area connects directly with the working cockpit.
This is an arrangement that makes life extremely comfortable aboard, particularly on long passages
and has proved hugely popular. But Persico is also extremely proud of one last novelty: "The solution with a fourth cabin was designed but never built. We've finally done it with Lady G. and that demonstrates the potential not just the SW 94 but the Southern Wind formula in general."