That between Alistair McGowan and the Regal cinema, in Evesham, was love at first sight. Or, better to say, it was love at first tear!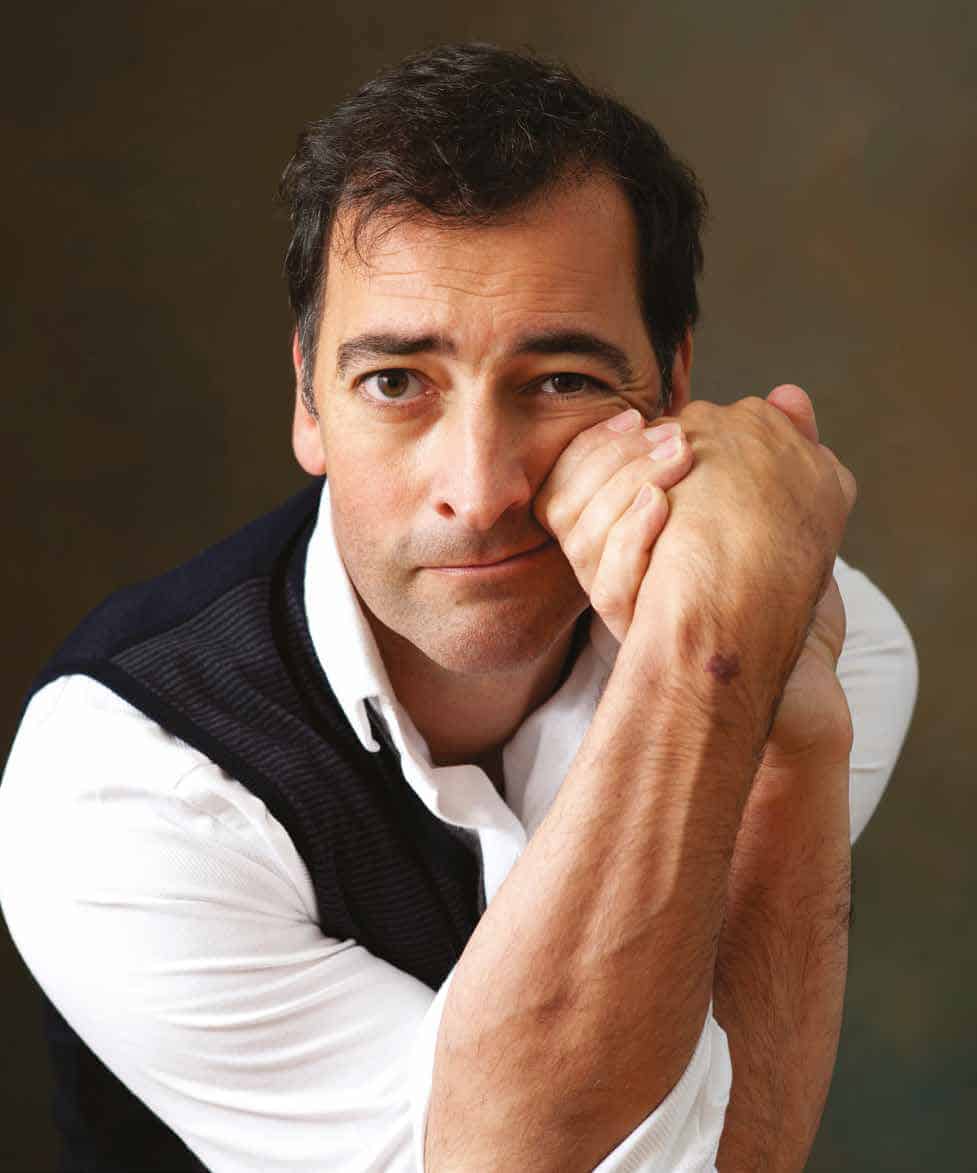 I have a problem: I cry at a lot of films. I'm Alistair McGowan, a 48-year-old man, and I'm not supposed to do that – am I? I cried this year at Amour; I cried at Quartet and I even cried at Frankenweenie. Well, that little dog is so adorable, loyal and loved… I'm off again.
It all started when on my first trip to the local cinema. I was seven and went to see The Aristocats at the Regal cinema in Evesham and came home and cried. Perhaps, deep down, I knew that, that day, a love affair had started. A love affair between me and film and between me and the Regal, too.
It broke my heart!
I went a lot over the next 10 years – it was originally one of two cinemas in town. The Clifton, where I'd cried at Watership Down, was the first to close. By the early 'eighties, the Regal was alone. I left town in 1983. First for Leeds, and then to London where I have remained ever since. But my family still live in the town and so I was as heartbroken as anyone when the ailing Regal, by then truly living up to its name as 'the local fleapit', faced closure in 2002.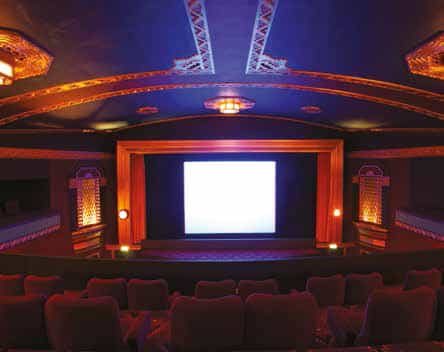 It lay boarded-up and crumbling for almost a decade. It had stood since 1932 and had seen a lot of tears, a lot of dreams, a lot of courtship played out on the back rows of its smoky stalls and its slightly more upmarket balcony. By 2008, it was reduced to an eyesore. Campaigns were launched to list it, to save it, to buy it from its intransigent owners who'd had it variously earmarked for a bowling alley, for flats or for flattening.
Then along came the Wiper family. With heaps of ambition and the experience of a very successful refurb at Berkhamsted's Rex cinema behind them, they arrived in Evesham to a typical West Midlands welcome – part delight, part suspicion.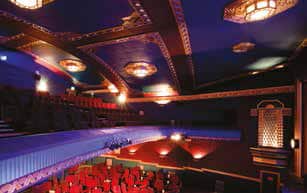 The Regal reopens
The redevelopment was a long time starting. Infact they waited for the financial support they needed and for planning approval from the local councils and arts bodies. Doubt and rumour grew among the locals. 'It'll never happen… it's too far gone… the pigeons have got it now'.
But, after two years of extraordinary hard work, in which every inch of the building was touched, and then retouched, the Regal reopened its doors last year. It's now the talk, not only of the town, but of the surrounding villages and other towns as well.
It's been so lovingly restored with all the original features kept and enhanced – right down to the wear-and-tear on the original marble staircase. The screen has been enlarged but not at the expense of the Regal's famous Art Deco fan. The clock which stand proudly either side of it, if perhaps slightly further out than before.
Good changes
There are new love-seats upstairs with actual love-seats. The creaking, bone-hard chairs downstairs have all been swapped for plush, airline-style, swivel chairs that you never want to get out of. There is no popcorn on sale and no sweets or hot-dogs. So, there is no noise and no horrible choking smells wafting from foyer to screen.
There are two spacious bars within the building and a bar at the back of the stalls serves drinks during the film – and excellent cheese platters, too.
It's a terrific place to see a film – and still boasting a wonderfully curved balcony, a beautifully-restored painted ceiling, and huge fixed Art Deco ceiling lights… the whole redesign has borne the environment in mind and has been sensitive to the cinema's, and the town's, past while reinventing it with daring modern touches.
The programming is also excellent
It mixes two-week runs of blockbusters with weekday showings of every art house film you can want. The 'grey pound' has been spending its money . A local legend has it that as much as 2% of the national audience for The Best Exotic Marigold Hotel saw the film at none other than the Regal.
It's a success story and a pleasure to visit. A total filmgoer's paradise. I could almost cry. Those aristocats have much to answer for.